Hey Guys, welcome back to TricksNation.com in this article I am going to share Tutorial on How To Play Tank Trouble 2, Tank Trouble 3 and Tank Trouble 4 Game if you are interested in this game then read this post.
Well, Tank trouble is the most explosive game ever which can be played by kids, teenager, and adults because this game provides you with the best entertainment in your spare time
Tank trouble provides you the facility of playing the game with your friends and family where each player will contain a tank and they have to kill each and every tank in the field to move on to the next stage.
Tank Trouble offers you to the limit of 3 friendly players playing at the same time and if you want to play without your friends, then off-course there is a facility of playing the game with computer-guided bots as well. Excited? Wanna Play Right Now? HERE YOU GO: www.tanktroubleunblocked.online, VISIT THIS WEBSITE AND PLAY FOR FREE OF COST.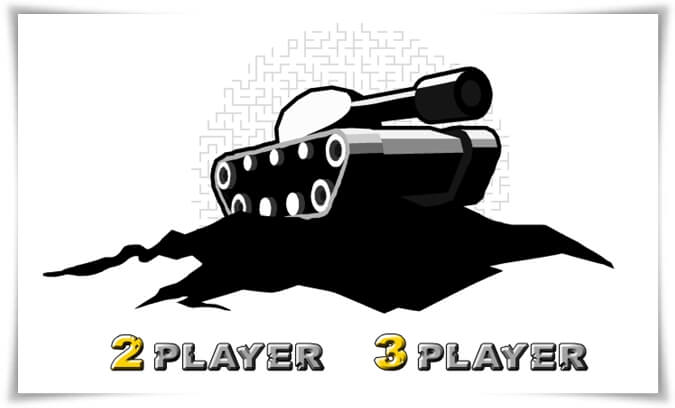 I guess, that's enough of the introduction for the game and we must now head towards "How to play tank trouble game" so here we go!
How To Play Tank Trouble Game
To play the tank trouble game you have to follow the following breakdowns so that you can play the game nicely and professionally.
If you want to play tank trouble game then you must have a good internet connection
You must have the latest browser and flash player installed in it
You must have a good PC because in normal PC the game might lag
You must have a graphics card installed in your PC because otherwise, you'll face heating problems
Now let's move to the controls of the Tank trouble
If you want to play the game with a computer (bots) then you have to kill the enemies with mouse clicks and move the tank with arrow keys
If you want to play with 2 players then one player has to play with the mouse and arrow keys and the other player will select "WADS" KEYS for moving and "Q" for striking the opponent
If you want to play with three players then the third player will have to select the Numpad keys according to what suits the player best
Well, that's all from "how to play tank trouble game" let's talk about the game a little bit more.
Tank trouble coming up with a lot of sequel of the games, and with a lot of modification which is being performed in each and every new version of the game and that's not done because Tank Trouble has now become a brand and they are earning millions of dollars from the game.
Following are the Tank Trouble games sequel which you're going to love after playing. Let's discuss them as well
Tank Trouble 2
Tank Trouble 2 is the sequel to Tank trouble and this version was launched when Tank Trouble team saw that people are going crazy for this game and they must launch another game series so that people don't get bored of this game.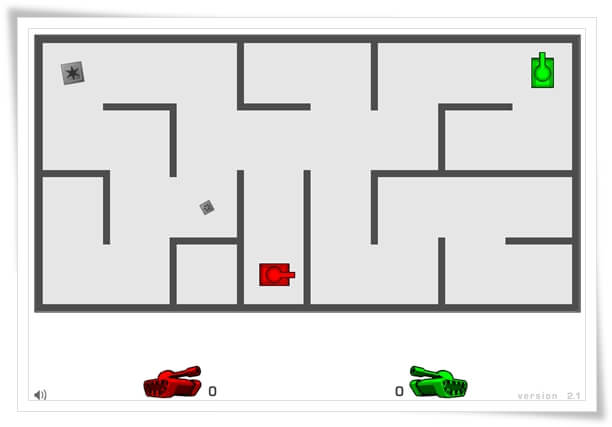 This version of the game came up with more positive changes and covered up flaws which were made in the first launch. You can enjoy this game because you'll see new graphics and game-play changes in it.
Tank Trouble 3
Another day and another tank trouble sequel in the market. Seems like Tank trouble is transforming this game into a product where they can run advertisement and subscription to earn money from the game. Tank Trouble 3 has become so much popular among the people are they are playing it in every minute.
Some countries have banned this game because kids are getting addicted to this game and they are not paying attention to their studies.
Tank Trouble 4
Tank Trouble 4 is the latest version of the game and there are dozens of changes that tank trouble made in this game because this game is absolutely gem of a piece. You are going to love the graphics and game-play of the game and the features that they discovered and introduced for this game are just breath-taking.
The first look of the game is eye-catching and you can't resist playing this game without playing it and once you play it you'll get addicted to this game. You can buy new tanks and bombs to encounter your enemy and can play with up to 4 friends at a time.
That's all from the "How to play Tank Trouble game and Sequels of the game" section. We hope that you're going to love this game and will, play along with your families and friends. Cheers!