Free Netflix: Hey guys welcome back to Tricks Nation in this article I am going to share five working method to get Netflix premium account for free if you are looking for working tricks to get Netflix premium accounts for free then you are in the right place.
Because here I will share only tricks that work, no-nonsense tricks so if you are interested in Netflix free tricks, then this post is just for you. Read this post completely I am pretty sure after reading this post you will get your personal Netflix account for free 😉
Tricks To Get Netflix Premium Accounts Free
I have personally tested these all tricks that I mentioned here. That's why I am telling you that tricks are 100% working. Before we start this post let me tell you a little bit about Netflix.
About Netflix
Netflix is an Paid subscription-based media streaming site. Netflix founded in 1997 by Reed Hastings on Netflix you can watch your favorite TV Programmes, Movies, Web Series Also Netflix Original Series. They have three different paid plans that you can buy. Basic Plan Price is $7.99 per month, Standard Plan Price is $10.99 per month, and Premium Plan Price is $13.99 per month.
so without wasting more time let's get started.
Free Netflix Trick August 2019
Guys this is the latest trick to get a free Netflix account for a month. In this method, you need an Indian Mobile number so if you are from Indian You have an Indian Number then let's get started.
First of all, you need to download the IRCTC iMudra App From Google Play store.
Now open the app and fill the required information for signup then check the agree to terms box then click on Click on Continue. Now you will See Registration Successful Page here click on the Get started Button.

Now enter any document details like Aadhar Number or Driving License in my case I'm using Driving License. Don't worry you won't need to verify the documents. After filling your document details click on proceed.
Now you will see a Get Virtual Card Button click on that, then on the next page again click on Get Virtual Card button.

Now you have successfully created a Virtual Card use this card on Netflix 1 month free Trial signup. On the Netflix signup, you need CVV for getting CVV simply click the show Cvv button.
So, guys, I hope this method is also worked for you. Then Enjoy your free month of Netflix.
Get Free Netflix Using Trial
This is 100% legit option to use Netflix premium account in free because Netflix offers every customer 30 days free trial only that you need a working debit/credit card.
If you have a debit/credit card then this method is excellent for you, follow the below given steps to claim Netflix free trial account.
Step 1: first of all visit on Netflix Official website. On the Netflix website, you will see a button for claiming your Netflix account free for a month. Simply click on that.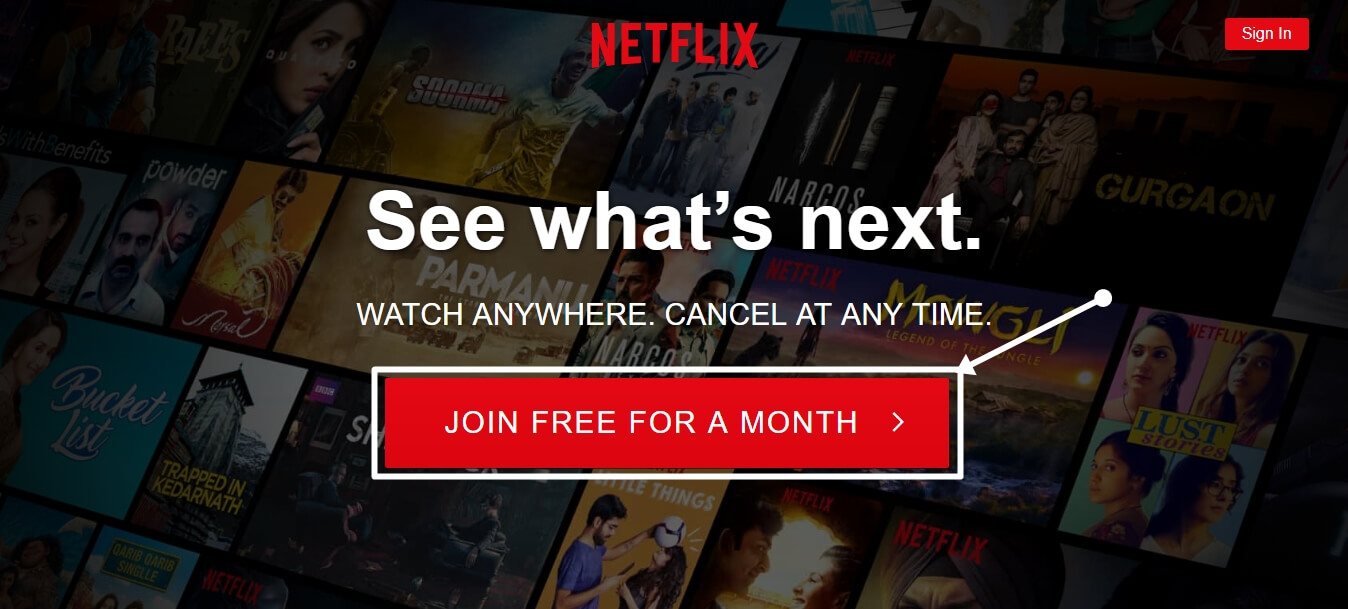 Step 2: now you will see a "See The Plans" button, click on that. Then click on the continue button. Again you will see a continue button click on that.
Step 3: now you need to create your account for this fill your email and password and click on Continue.

Step 4: Now select Credit or Debit Card option and fill your card details then click on Start Membership Button. After that, you will get an OTP on your mobile number, enter OTP in the box and click on submit button.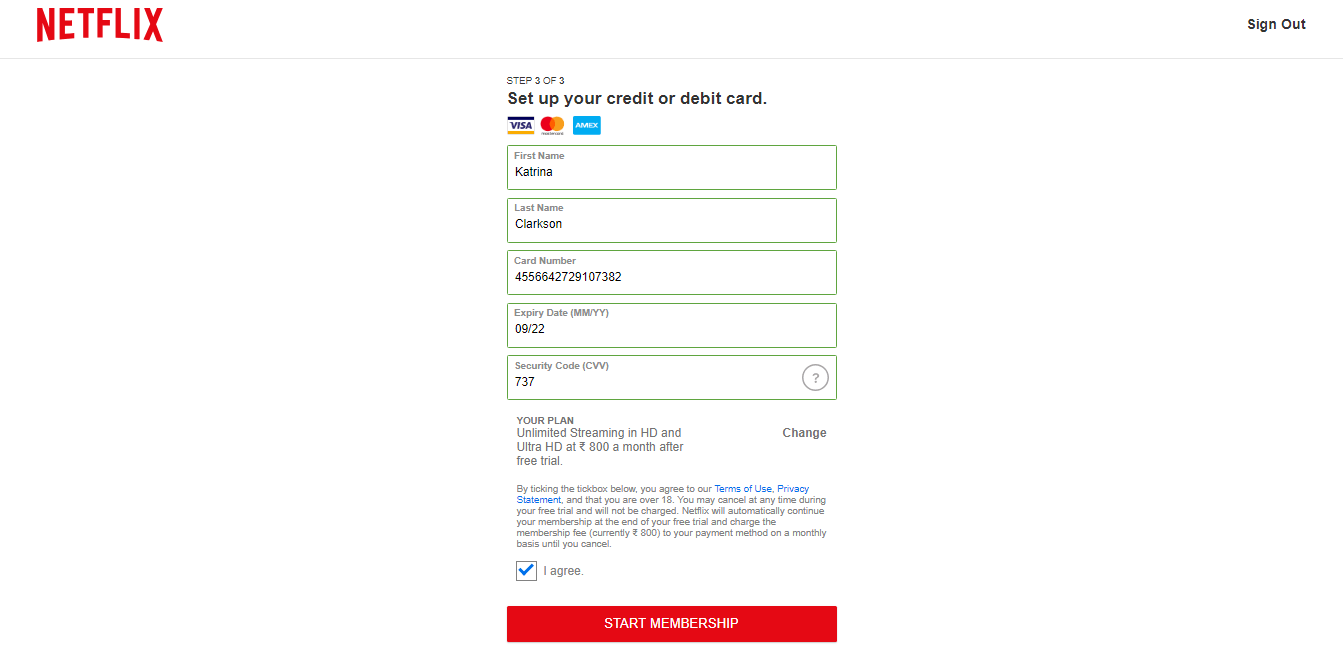 After doing these steps, you need to verify your mobile no. after verifying your mobile number you can use Netflix account free for a month. Enjoy!
Get Free Netflix Using DBS
So now I'm going to tell you 2nd method to get Netflix account for free. In the 1st method for getting free Netflix account, you need a card, but in this method, I will tell you a way to get the free card that can be used in claiming Netflix one month trial for free 😛
this method is also 100% legal. Do you know what DBS is? Maybe you don't know about DBS No worry I will tell you a little bit about DBS. DBS is a Digital Banking Application, its full name is digibank by DBS.
This app is available for iPhone and Android both users. You can download this application from google play store and apple store. I think now you know about DBS so let's go on our main topic. I will tell you to step by step procedure follow me.
Step 1: first of all you need to download & Install DBS App in your smartphone in my case I am using Android phone, so I am downloading this app from Google play store, but if you are using iPhone, then you can download this app from Apple Store.
Step 2: After downloading and Installing DBS in your mobile, open this and click on "YES, IM IN" after that click on "SIGN UP", Now click on "LET'S GO".
Step 3: Now Select your Gender then Enter your full name after that choose your date of birth then Click on "Next" now Enter your Mobile Number and Email ID then click on next then Enter OTP and click next Now on this screen select your username and password then click on submit button. Now click on "CONTINUE SIGNUP" then enter your area pin code now click on "GET AN E-WALLET NOW".
Step 4: Now You need to submit your government id proof you can use your Pan Card, Aadhar Card, Voter ID, Passport, Driving license in my case I am using Pan Card.
Step 5: after Submitting your all details click on menu button and then click on Online Debit Card option now you can see you have an own debit card without investing a single penny.
So guys after getting a debit card visit on Netflix official website then use this card for claiming your 1-month free Netflix account if you don't know how you can get free trial then read our above guide I hope this method is helpful for you.
Get Free Netflix Using Airtel (India)
If you are from India and you have Airtel Sim, then this method is best for you. Using this method you can get a Virtual Debit Card. That can be used in getting Netflix 1-month trial.
Only you need to download My Airtel App from play store or apple store then log in your Airtel Payments Bank Account using your airtel sim. After logging in click on Payments Bank tab then select Online Card option then enter your M-Pin.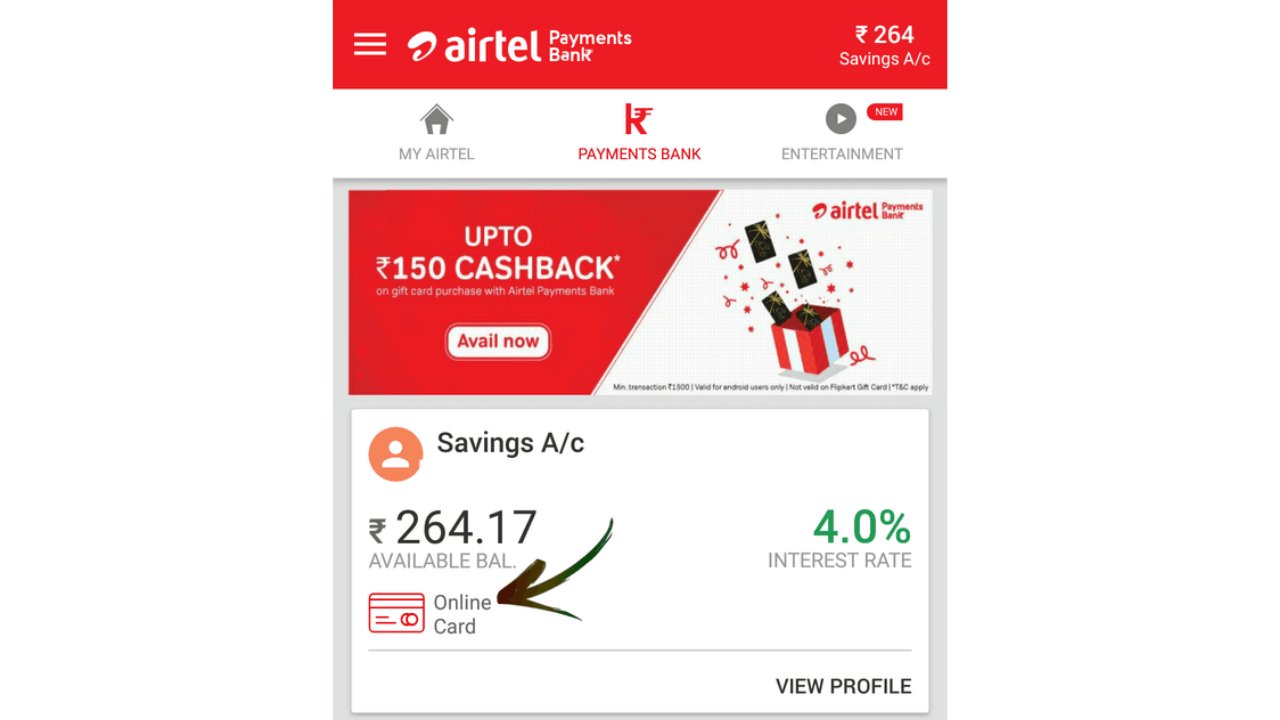 Now you can see your Card Details. After getting card go to Netflix website and claim your free trial via using this card. I hope you this method is right for you, then please share this post.
Get Free Netflix Using Cookies
Netflix cookie method is one of the best ways to use Netflix free for the lifetime it's effortless to use. If you don't have a debit card or card and also you don't want to use DBS and Airtel method then this method is right for you.
Using this method you can use Netflix in PC and Mobile Browser. The best part of this method is you don't need to signup, and also you don't need Netflix Account Email and Password, you can use free Netflix without any login details.
But wait this method has one problem guess what? The problem is you can't use Netflix Cookie in Netflix mobile app. this is not a big problem because you can use it on your mobile browser, so you don't need to worry much about it.
I have already posted a detailed article on Netflix cookie method if you are interested in this method then click on below button you will redirect on that post.
This method is similar to the Netflix cookie method because in this method also you don't need id and password to access Netflix premium account. And also you don't need to create an account anywhere only you need to Install ShareUrl Extension in your Browser.
So without wasting more time let me tell you to step by step procedure to use Netflix ShareUrl Tricks, follow below steps.
Step 1: first of all you need to install ShareUrl extension in your browser after installing click on Below "Access Netflix" Button we have added three working Netflix account access link below if one account does not work, then please try second account.
Step 2: After clicking on the access button you will be redirected on a new page where you can get an Option of "CLICK TO ACCESS" click on this button.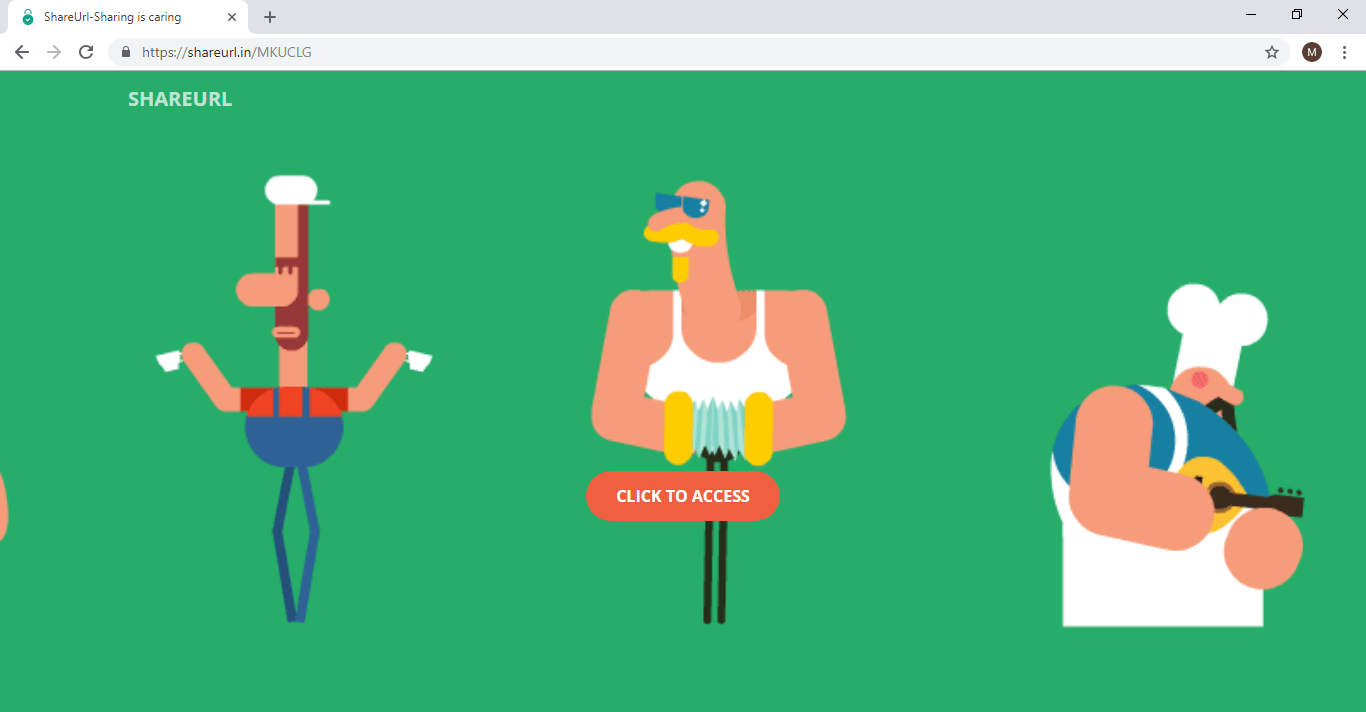 Step 3: Now you will be redirected on already logged in Netflix Account. Enjoy!
Netflix Free Accounts Username & Password
On many websites, you have seen they have shared Netflix account with username and password but not single account works. This method is entirely a waste of time because after getting a Netflix account every person changes the password.
And it's not possible to provide a personal account to every single user that is why all accounts no longer can be accessed by username and password anyway I have personally purchased Netflix accounts.
I am sharing all account username and password with you but I am not sure how much time they can be accessible. Because every visitor tries to change the password.
So this is the list of Netflix account id and password I hope you have liked this, but if these account does not work for you, then I am sorry.
Netflix MOD APK
Do you want to watch all Netflix movies, tv shows and web series without Netflix Premium Subscription then Netflix Mod Apk is another option for you, you should try that once I have shared best Netflix mod apk that you can download from below.
Netflix Giveaway
From now we are going to giveaway daily Netflix premium accounts with email and password for free on our website so if you are interested in joining free Netflix premium account giveaway then click on below button for full information and Netflix Account Login details.
Get Personal Netflix Account in Just 2$
Yes, you can get your personal Netflix account in Just 2$ do you know how? I'm sure you don't know. :p no worry let me tell you.
If  You want Netflix account in 2$ then you need to message me on WhatsApp and send me payment after that I will give you your personal Netflix account username and password that cost is only 2$.
This is the very low amount in the comparison to Netflix official website plans. I will provide you Netflix Premium Plan in 2$ this original plan price is $13.99 per month. So if you need Netflix premium account then click on below Send Message Button.
Send Message Me on WhatsApp
So this post All About Free Netflix Accounts I hope you have liked this post and found it useful, then please share this post and don't forget to comment and also if you want such type posts then Keep visiting on TricksNation.com. Thank you!