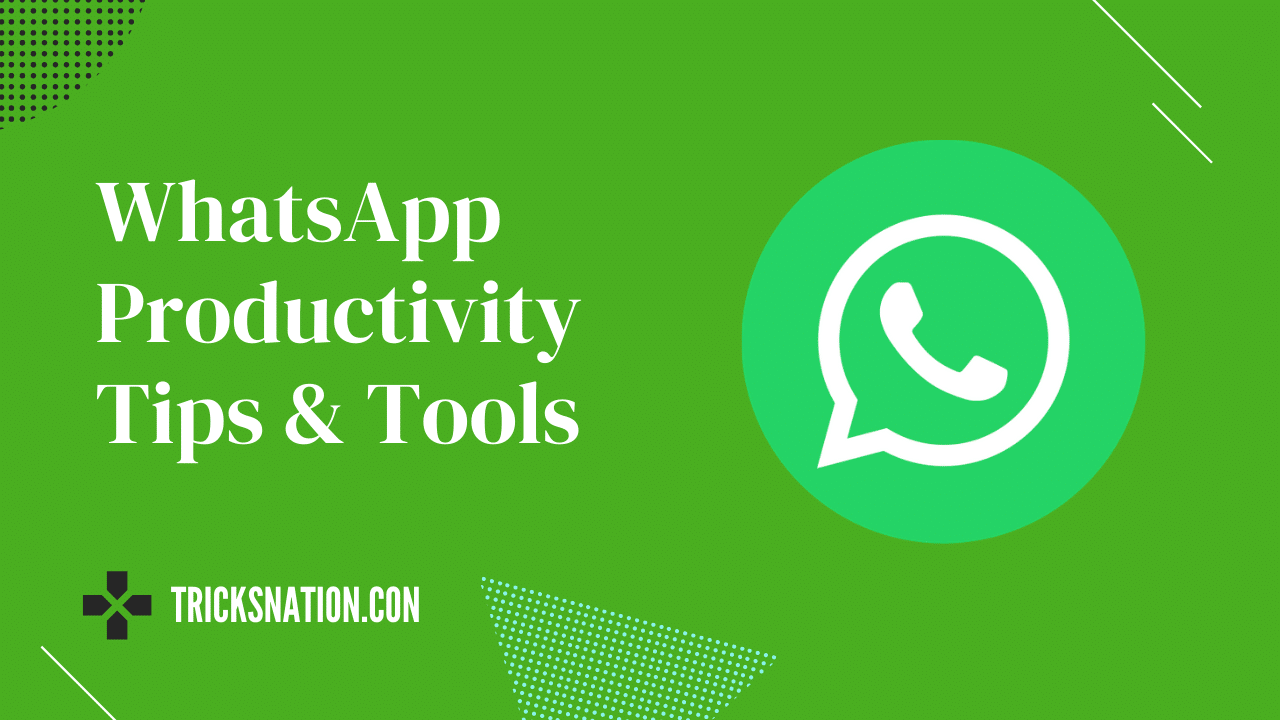 Messenger with a multi-million audience keeps a lot of secrets and non-obvious functions that are sometimes so necessary. For example, there is a way to hide online status in WhatsApp.
Let's consider what other useful features this messenger has.
Use two numbers on the same phone
If you have a smartphone with two SIM cards, you can link a WhatsApp account to each of them. The easiest way is to install WhatsApp Business in addition to the main app. This is an official messenger client with features for businesses. It allows you to use two different phone numbers on the same device.
Both programs will display the same contact list. But when you write a message, you can choose which account it will be sent from.
Set up an autoresponder
Too busy to respond to messages, but don't want to be considered impolite? Set up an auto-reply via WhatsAuto.
You can add your own blank responses that will trigger any incoming messages. It is also possible to configure how the app should respond to certain messages.
You can choose who the autoresponder will be triggered for: all people in the contact list, only some of them, or everyone except individual users. Moreover, you can specify how often What's Auto should respond to people.
Hide photos and videos in chats
In the web version of WhatsApp, all received photos and videos are uploaded automatically. Someone may pass by and see something on the computer screen that is not intended for their eyes. Fix the problem with the Chrome extension called Hide Media.
The plugin simply blurs the content of media files in the browser version of messenger. They are still downloaded, but to view them, you need to hover the mouse cursor over them or click the "Play" button in the case of videos.
Read message previews and change the text width
WAToolkit is one of the most useful extensions for users of the web version of WhatsApp. It adds several features, two of which deserve special attention.
First, the plugin can stretch messages to the width of the entire display. This allows you to optimize the screen space. To enable this feature, check the Wide text bubbles box in the settings.
Second, the WAToolkit icon shows the number of unread incoming messages. Hover your mouse over it and you can view a preview of messages without switching to the messenger window. This will save you time, and the sender will not know that you have read what they wrote.
The extension also supports notifications and warns you when your phone connection is lost, which happens quite often in the browser version.
Change the cell phone number without data loss
If you have a new SIM card, this does not mean that you need to create another WhatsApp account. Everything is much simpler. Go to "Settings" → "Account" → "Change number". Confirm your old number, enter a new one, and you're done.
This allows you to quickly transfer all your groups, settings, and account information.
Configure individual notifications
Unlike many other messengers, WhatsApp allows you to set up notifications about new messages and calls for each contact or group separately. This allows, for example, not only to disable the sound signal for messages from a certain person but also to choose a specific melody for him.
With this option, you can find out exactly who wrote to you without even looking at the smartphone display. To configure it, open the contact or group menu and go to "Individual notifications". There, by checking the box next to "Use", you need to edit the necessary items.
Use the mailing list
The general mailing list is especially useful when you need to share something with a large number of users without grouping them. This feature is available in the menu by clicking three points in the upper right corner. The message will be sent to all the people you mark in your contact list. Their answers will only be visible to you.
Disabling automatic media loading
By default, WhatsApp automatically saves all media files that your interlocutors send. This may not always be convenient, for example, when roaming or if there is not enough space left on your phone. The good news is that this feature can be disabled.