It is needless to say that there are tons of fantastic reasons for using a VPN, or a virtual private network, nowadays! Not only will you have a lot of security benefits when connecting to your VPN server and hiding your IP address through encryption, but you will also be able to gain access to streaming content that is unavailable where you are. So, yes, VPN's are not only for crazy privacy nuts anymore! That is just one of many VPN myths. They are for everybody! Why? Because anybody can gain access to your search history remotely, track your online activity and hack your computer while you are trying to stream. You need to do it properly. And we will help you do it like a pro.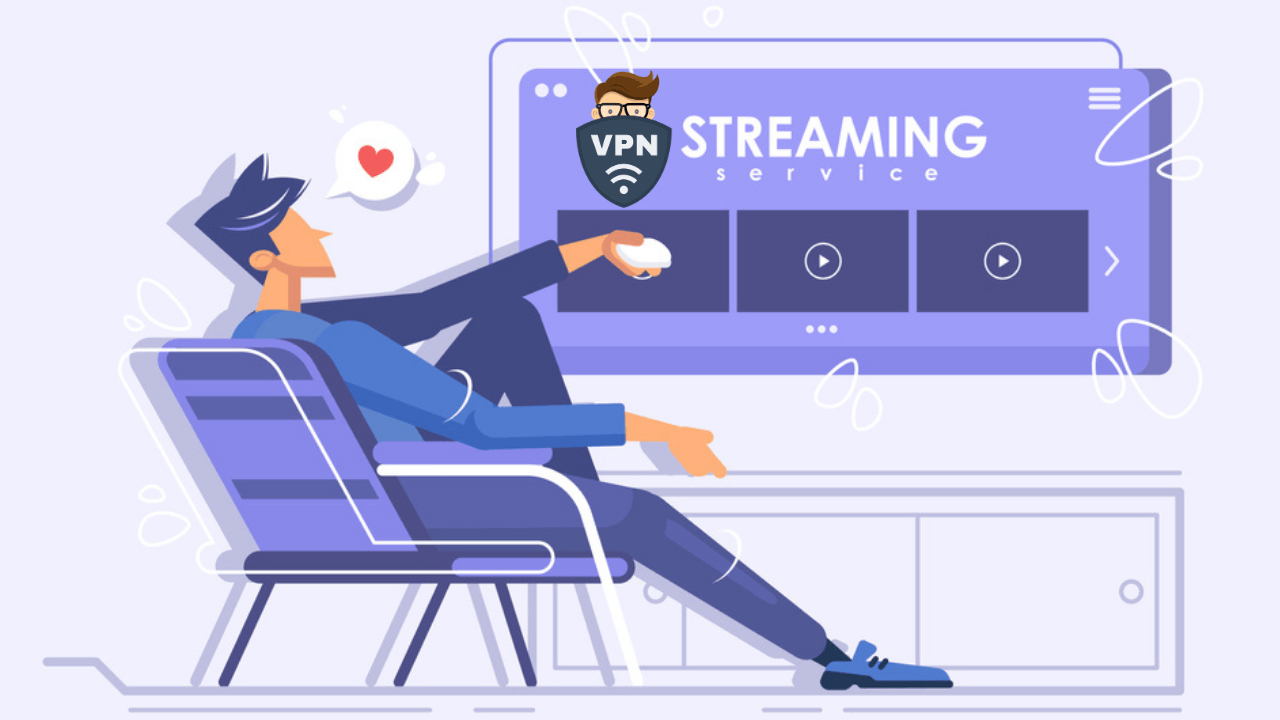 So, is streaming movies your thing? Or, will it maybe become in 2021?
If the answer to these questions is YES, then you are in the right place. We will share with you all there is to know about the virtual private networks and how they can help you watch any movie anywhere in the world. Keep on reading to find out more!
What is a VPN?
If you enjoy watching movies and other content like TV shows or some dramas, for instance, you are probably aware of the fact that some of them are not available in your country. Or, if you travel a lot, you are probably aware that some of the things you watch are no longer available in the country you traveled to.
This happens all the time. And, this is why you are here reading about streaming movies and thinking about whether you should opt for VPN services, right?
Right! And, you should!
But, before you start thinking about which VPN you should choose, let us go back to the basics first. That is, let us explain what a VPN actually is.
So, a VPN, or a virtual private network is an app that you can install on all of your smart devices (phones, laptops, tablets, TVs, computers, etc.), and an app that will give you absolute privacy and anonymity. It does that by masking your IP address and thus making your online (and offline) activities virtually untraceable.
Whatever you do online, prying eyes can see, be sure about that. They can get access to all your personal information like emails, credit card passwords, browsing history, etc. But, with a VPN, you will be able to browse the Internet freely and establish a connection with greater privacy than even that on a secured Wi-Fi hotspot.
Who Can Use VPNs?
As you can see, a Top rated VPN can do wonders when it comes to protecting your online privacy! 
However, you are now probably wondering who can use a VPN. You do not have to know a lot about VPNs to know that they should be a necessity for everybody nowadays. But, let us be more specific.
For instance, a VPN is a great thing for those working from home or those who frequently go on business trips. It is also great for people who travel a lot and who connect to those free Wi-fi hotspots.
But, a VPN can also be used by you! That is, by a person looking for streaming movies in 2021 too! With a proper VPN, you will be able to watch any movie in the world without worrying about geographical restrictions.
How Can a VPN Help You With the Movie-Streaming Situation?
Now that you know what a VPN is and who can use it, it is time for us to be more specific. That is, it is time to talk about streaming movies and opting for VPN services.
So, how can a VPN help you with the movie-streaming situation?
For instance, if you love watching movies, a streaming VPN can be of great help for getting more content. You can use VPN to gain access to regional and restricted services like BBC iPlayer. Or you can use VPN to get better, that is, cheaper price for sites like Hulu and Netflix.
If you pay for a Netflix subscription, like most of us, you probably have a decent selection of content there. However, if you are a movie enthusiast, you will always want more out of Netflix. And, we are here to tell you that there is more content on Netflix but it just isn't available in your country. One example of this would be the show 'It's Always Sunny in Philadelphia' which is available on Netflix UK, but not on Netflix USA. This is where VPN comes in – it changes your location and allows you to watch whatever you want.
The same applies to the opposite. That is, if you are somewhere abroad, you will probably not be able to watch what you are used to on Netflix, because of geographical limitations. This is usually the case with people traveling to China and wanting to use Netflix there. A streaming VPN can, again, do wonders and make it look like you are back at home, no matter where you are.
What Makes a Great Streaming VPN?
There are various types of VPNs out there. The one you should choose, of course, depends on your needs and on your budget. However, when it comes to a VPN app that will help you with your movie streaming situation, you have to look out for a VPN that provides the following three things – reliable access, a varsity of servers, and top-notch seed. All these three are necessary for the best possible movie-watching experience.
Do your research! As previously said, not every VPN is the same. They all provide you with safety and anonymity as that is their primary job. But, not every VPN will provide you with the three things mentioned above. And, most importantly, not every VPN has that perfect combination.
Many streaming sites nowadays have cracked down on VPN use. So, if you chose the wrong VPN, your access may be denied. Thus, do your research before anything else! Luckily, the Internet is a great place to start with that research.
You do not have to be tech-savvy to know how to download and run the app, just make sure that that app is the right for you!