Text messages are no longer traditional alphabetical messages. The text culture has definitely been transformed with better graphics, smileys, emojis, chat boxes, etc.
One can share a media file, pdf document, and any other vital file type just on a text. That's how relevant texts are nowadays. However, text flirting is also another massive usage of texts that youth partake in. Is your girlfriend's phone addiction a matter of concern to you?
If the answer to the above question is a yes, then you must know about this girlfriend phone hacker that will blow your mind. You can have a first-hand view at your girlfriend's inbox apart from just having a view at her articulated inbox.
An inbox can be curated personally. We can delete the messages that we do not want others to see. We can archive the messages that are private to us and the kind that we would want to refer to later. So even if you have access to your girlfriend's text, the truth might still be hidden.
This is where a super-spy application such as ClickFree comes into play. It is incredible web-based spy software that allows people to spy on someone's phone, in a remote and discreet manner. No one would find out about your spying.
While ClickFree definitely tops the leaderboard, there are other spy applications that give it a stiff competition:
Top 5 Definitive Ways to Hack Girlfriend's Phone to See Text Messages
1: ClickFree
In a number of ways, ClickFree offers multiple reasons as to why it is not only better than other spy apps, but also sheer perfection. When it comes to other spy applications, they waste your time and efforts through spam messages, malware, phishing tools and verifications.
So much so, even the free demos offered by other such apps are not what they claim to be. They waste your money, time, bandwidth and productivity. With ClickFree, the process is extremely seamless and perfect. It ensures smooth operation without making your system susceptible to vulnerabilities.
Further, there are many reasons why ClickFree enjoys a topmost position. It has the below amazing functions:
Amazing Stealth Mode
ClickFree has an immaculate stealth mode. This mode allows you to spy secretly and anonymously. Your girlfriend will never even have a hunch about your spying. You will have immense secrecy in conduct of your spying.
No Rooting or Jailbreaking
ClickFree further provides ease of usage as you do not need access to your girlfriend's phone to root or jailbreak. Even with minimal information, you can spy in a wholesome manner. There are no unnecessary requirements or data submissions.
Keylogger
ClickFree can provide you with the capability of ascertaining what your girlfriend is up to. Whom is she texting, when, how and about what, you can see everything? You can even find out about any vital keystrokes she makes.
If she deleted any message, you will be able to see. You will be able to see if she is articulating her inbox by deleting any unwanted messages. Any drafts, outbox, and other minute text details, you can see everything.
Reliable
ClickFree is a very reliable name for spying. You cannot just use any random spy application to spy on your girlfriend. It can actually leave you in quite a pickle if you get caught. No other name can offer you the kind of spying security as ClickFree can.
Android and iOS Compatible
Whether your girlfriend uses an Android or an iPhone, you can spy on her phone in a remote manner. The procedures of use are different for Android and iPhone, but they indeed can be used seamlessly.
When it comes to an iPhone, you can spy on the phone just knowing the iCloud credentials. All you need are her iCloud ID and password and you're good to go. When it comes to spying on her android phone, you need to download the application.
This is simpler than it sounds as Android application only weighs 2 MB and the app can be immediately hidden upon download.  It takes no space on the phone and does not raise any suspicion.
Ergo, in an extremely simple set of procedures, you can spy immediately on iPhone and Android phones.
Also Read: ClickFree Review
2: Spyic
Spyic is also an amazing spy application with a proliferating client base. It has a very good stealth mode that offers functional anonymity to the users. It also offers immediate customer service and has all features expected out of a new age spying software.
 3: Spyier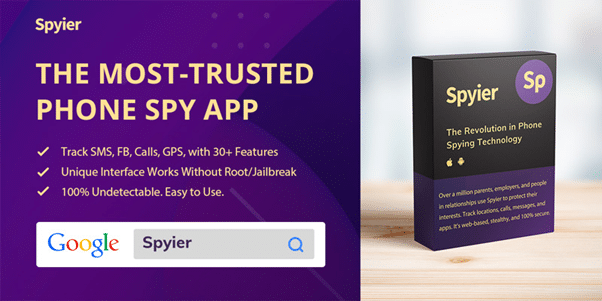 Spyier is essentially a web-based spy application. It is also laden with many good functions and features that offer wholesome spying facilities. The application offers a good stealth mode and offers a clean functional user interface.
4: Minspy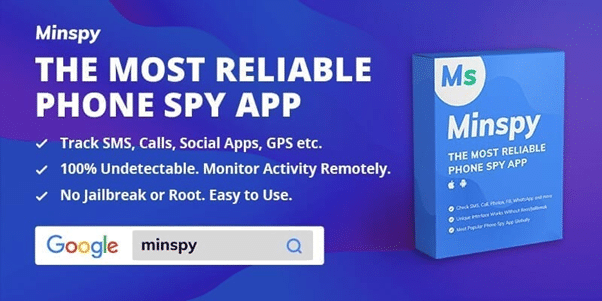 Minspy might be a new entrant to the spy industry but it soon developed a very loyal fan base.  It is because of the ease of Minspy's functionalities that it earned popularity so soon. It has a good stealth mode and your girlfriend can know of anything else in the world, except your spying.
5: Spyine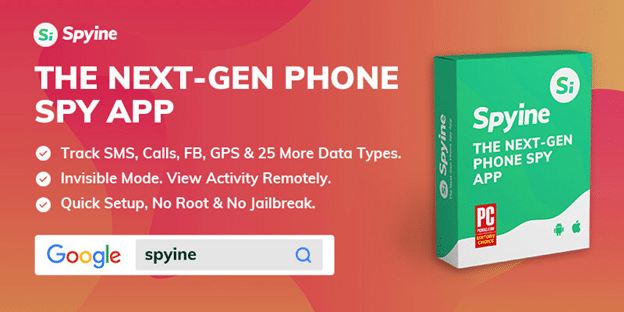 Spyine can be termed as the spine of the spy industry. It has a lot of cool functions in place and allows all major features expected from a spy application. It is the best option to view in a superbly spy manner. No one would ever know about your spying.
Conclusion
If you're seeking for the perfect girlfriend's phone hacker, ClickFree is undoubtedly the best alternative. It has all the essential features and modes to ensure that you can spy all you want without raising the slightest of suspicion.
With a spying alternative such as ClickFree, you can attain the kind of holistic spying you need to do. It is the sure-shot way of ensuring that your spying is as incognito as you'd want it to be. Further, it will show you her inbox in a wholesome manner.