Business entities these days are enjoying a boom on the web market. But to market your brand or blog, you need to have a domain and a website. You can purchase domains, which are actually pretty inexpensive.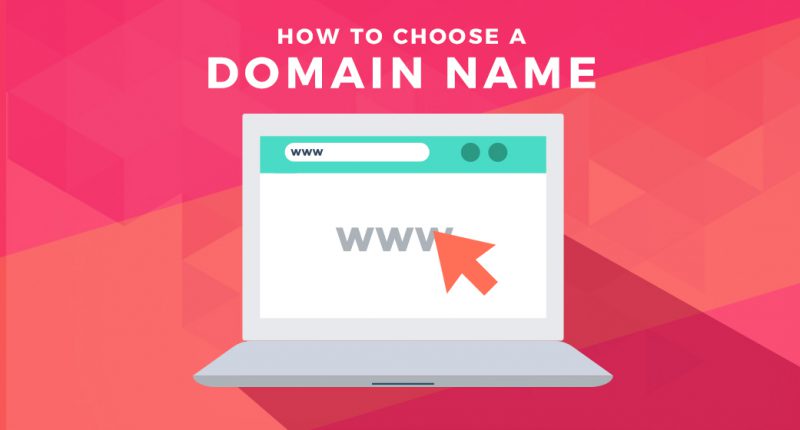 Choosing a domain name is about as easy as getting your meringue right. It's not a laughing matter. A lot of thinking and consideration goes behind naming your own domain. You have to choose a name that is in sync with your business identity and company name, and is also easy to promote.
If you're stuck at choosing the perfect domain name for yourself, here are the 10 things you need to know.
Try to keep it short and simple.
Get to the point when choosing your domain name, cause you would want your customers to remember it. Keep it as short and simple as possible. Remember you want to get your website highlighted among millions of registered domains. Keeping your domain name small has its perks – lower pricing and quick registration. You can use abbreviations so that it has fewer characters.
Avoid copying or putting the same trademarks.
Your domain name should be as distinctive as orbeez without water. It shouldn't mix up with other brand names or sites. If your domain name is found to be the same with another one, there is a chance that you could be sued and forced to give up your website. If you want similar names with any other domain, consider modifying the name to make it unique.
Make it easy to type and easy to find.
Don't engage in using complex or weird words for your domain name. An easy domain name is the key to success online as an entity, so keep it predictable. It should be easy to spell, pronounce and should sound trustworthy.
Target your audience.
Think of your audience- whom do you want to reach? Who will buy your product/ read your blog? Targeting a specific audience will lead to more visibility of your website, and thus bring more business/ visitors on your site. If you prefer an existing domain for this purpose, don't hesitate to contact the owner and buy it.
Use keywords that match.
Sensible use of keywords will lead to increased business/ visitors on your website, but don't go overboard with the keywords. It can actually harm your brand rather than promote it. Use keywords that make the domain name look trustworthy. Using too many keywords can also lead to spamming of your website and blocking its view, thus removing the customers' trust in your brand.
Decide fast or it will be lost.
Domain names being inexpensive sell very quickly, so you have to decide your perfect domain name before anyone else gets it. If your desired domain name is gone, try buying modified names for yourself. You can also address domain name generators to get your perfect domain name.
Use appropriate domain name extensions.
Use different TLDs (Top Level Domains) for your website, like ,photography, .guru, etc. Other TLDs include
I) .co, which can be used as an abbreviation for company, community, etc
II) .info which are actually information providing extensions.
III) .org which are used for non-profitable or non-commercial organizations. 
IV) .net which are technical sites 
V) .biz which are used for e-commerce or business websites.
VI) .me which are personal sites, used for blogging, etc. 
The most common TLD is the classic '.com'. 
You don't really need to make a new website for every domain. You could just forward all your domains to your website.
Use memorable words.
Use words that are easy to pronounce and easy to memorize. You can also buy common misspellings of your domain so that you are not lost because of them. The name should be brandable. Also, don't forget to set your domain on auto-renew.
Avoid numbers and hyphens.
Avoid using numbers and hyphens if you want your website to be easily located. People often mix up numerals with their respective words (e.g. 5 changes into five) and miss hyphens and other punctuation like an exclamation, slash, etc.
Consult some domain name generators for ideas.
Domain name generators are tools that help you find a nice domain name and business name for yourself. All you need to do is enter a matching keyword and this tool can give you hundreds of domain name ideas to choose from, all of which are valid and available. Domain name generators are easy to use and extremely helpful, especially for beginners.
Research smartly before you choose the most suitable domain name. Then use a robust tool to check domain availability before you finalize a domain name.
Some things that you wouldn't want:
Others making imposter sites of your domain to trick people. There are cases where others buy other extensions of the same domain and try to sell them to the actual owner at a much higher price.
Genuine visitors can mix up TLDs and may be unable to reach your website.
Your website being marked as spam and low quality because of the keywords you used.
Things to remember:
Research thoroughly before deciding on your domain name.
Purchase more than one domain extensions to protect and promote your brand, so that people don't mix up your TLD and are able to find your website easily.
Make use of social media as it is the key to advertisement on the internet. Get your social media handles registered.
Consider buying some existing domains and other main TLDs.
Choose a domain name that you can own legally.
Research before you decide, only go for the best price.
If you target the audience of a specific country, local extensions like .ca, etc. can be helpful.
To protect your domain, lock it and put ID protection on it.
There are so many ways to decide your domain name. Now armed with all the relevant knowledge, go ahead and make your own domain name and promote your business or blog!